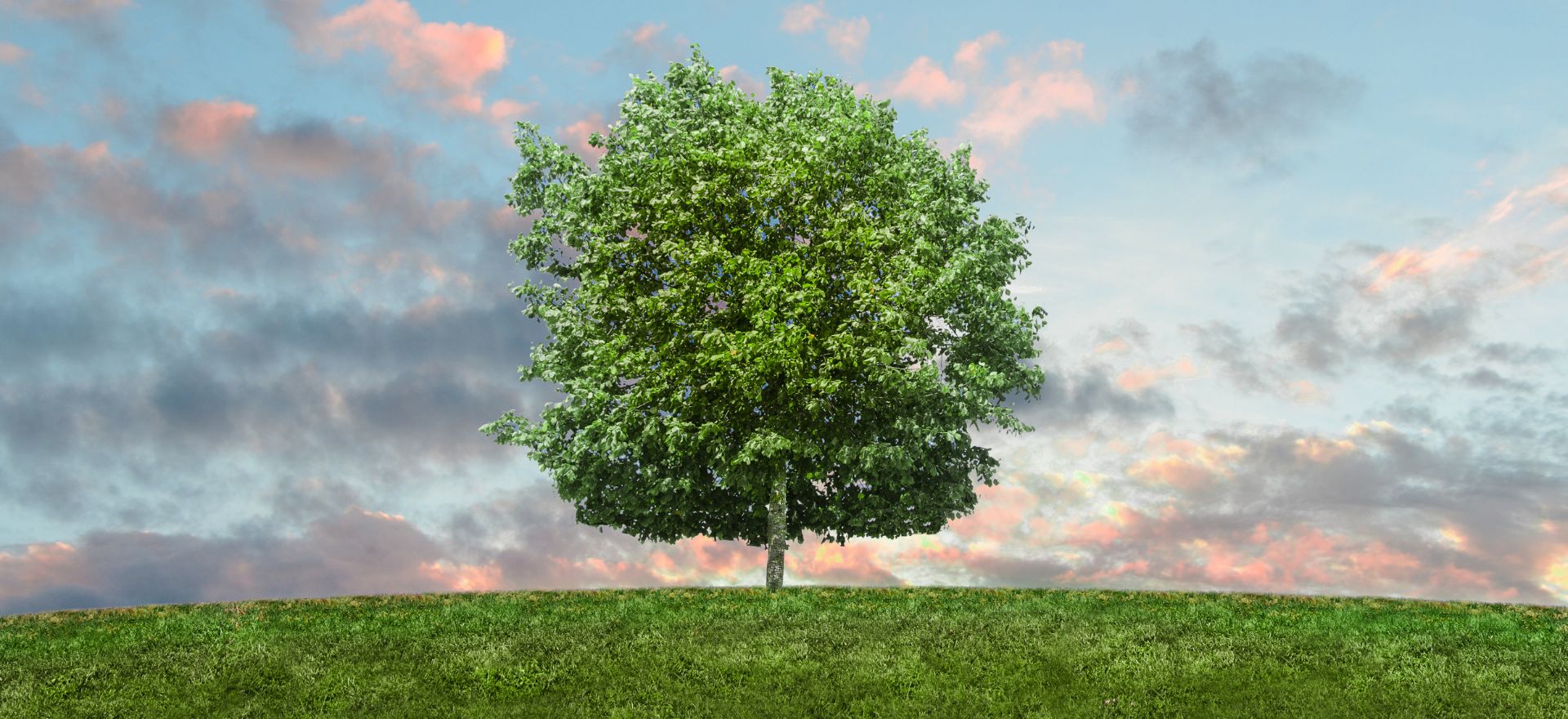 Sustainability in Event Concepts: Eco-friendly Ideas for Conscious Gatherings
When it comes to planning an event, there is one crucial question that is asked more and more by clients: how can I make my event more sustainable? From our experience, sustainability should be a consideration right from the start when developing an event concept. The key question that you need to keep in mind as an event organizer is: "How can my team and I create a sustainable event concept?"
Events, including conferences, trade shows, and other gatherings, typically have a significant impact on the environment, consuming resources, and energy, as well as contributing to carbon emissions. However, there are steps that can be taken to make event concepts more sustainable. From small changes like using reusable plates and utensils to larger initiatives such as choosing a venue powered by renewable energy, there are many ways to integrate sustainability into event planning.
In recent years, there has been a positive shift in the mindset of event organizers and participants toward environmental awareness and concern. This has led to the emergence of sustainable event concepts. In this blog article, we will explore the importance of sustainability in event planning and provide various eco-friendly ideas for creating conscious gatherings.
Understanding the Environmental Impact of Events
It's no secret that hosting any kind of event, from a 50-person workshop to a trade show with over 10,000 attendees, leaves a significant environmental footprint. Events generate a wide amount of waste, consume a lot of energy, and contribute to carbon emissions. However, as the world becomes increasingly conscious of our collective responsibility to protect the planet, it's time for the event industry to rise to the challenge. By embracing eco-friendly event concepts, we can limit these negative impacts and transform them into opportunities for positive change.
The real challenge lies in seamlessly weaving sustainability into the very fabric of event concepts, planning, and execution. It's time for event professionals to reimagine how we gather and celebrate, and how we leave a lasting legacy that not only inspires attendees but also sets a new standard for conscious event experiences.
Incorporating Sustainable Venue Selection
Choosing the right venue is one of the first steps in creating a more sustainable event. No matter the sustainable actions you take down the road, your event won't be sustainable if your guests have to travel a long way via car to your event. If you want your event to be truly sustainable, look for venues that are close by or easily reachable by public transportation or on foot. The goal is to limit and shorten the travel distance of your participants to reduce CO2 emissions by looking for venues that are accessible.
Then, look for venues that prioritize sustainability and stand by their commitment to environmental practices. When evaluating potential venues, make sure to look into their energy-efficient lighting systems, waste management practices, and water conservation measures. Also, try to find venues that use renewable energy to power their buildings.
If you're not sure where to start in your search, look for event venues that have sustainable certifications, such as Environmental Management and Audit Scheme certification (EMAS), Green Certified or the European eco-label. If you can't find any in your area, then make sure to discuss with the venue manager and discuss the possibility of implementing measures just for your event.
Sustainable Food and Beverage Options
Organizing an event with sustainable food and beverage options is a great way to reduce your carbon footprint and support local farmers and producers. By incorporating locally sourced food, you can help reduce the environmental impact of your event while also supporting local businesses. Moreover, offering a local, organic, seasonal, and plant-based menu allows you to cater to various dietary preferences and restrictions, contributing to making your event more inclusive. Make sure to check your catering partners to see if they comply with the standards of the German Nutrition Society.
Additionally, you can reduce waste by utilizing reusable plates, utensils, and cups, and encouraging guests to bring their own containers for leftovers. You can also consider partnering with a local charity that would take the excess food and redistribute it. With a little extra planning, you can collaborate with caterers who share your commitment to sustainability and will help you make your event both eco-friendly and delicious!
Waste Reduction and Recycling Strategies
Implementing waste reduction strategies in your event concept is crucial to reduce your environmental footprint. It's all about making conscious choices. Opt for reusable or compostable materials and set up strategically placed recycling stations throughout the venue. This shows a commitment to responsible waste management. Clear and compelling communication about the importance of waste reduction and recycling will inspire attendees to actively participate. You can also engage your attendees by launching initiatives that spark their enthusiasm, such as a "Bring back Bottle" campaign where participants bring their own refillable containers, eliminating the need for disposable cups or bottles.
You can also reduce waste by being clever in choosing your event decor. Choose recyclable options and explore the potential to donate or reuse items for future gatherings. By minimizing excessive branding, we increase the versatility and reusability of decor, reducing the demand for new materials and extending their lifespan.
Responsible Sourcing and Partnership
Another way to be more conscious in your event planning approach is to make sure that you work with partners whose values align with yours. As mentioned previously, choosing a caterer that has a strategy to minimize food waste, work with local producers and use seasonal products is already a good way to be more environmentally conscious. But you can always do more.
Consider partnering with sustainable energy providers to ensure that your event is powered by renewable energy sources, maybe add some charging stations across your venue powered by solar energy or invest in on-site renewable energy generation to power your event. Make sure that all your suppliers are local to reduce transportation and carbon emissions. There are many certifications that let you know if you are working with partners whose vision aligns with yours, so make sure to look out or ask for them.
But don't forget to also integrate presenters, exhibitors, and any staff in your strategy and sustainability practices. For example, explain to them how they can also contribute by minimizing standby power usage by turning off equipment when not in use, for example. Clear communication is the best way to make everyone feel involved in the process.
Leveraging Technology for Lower Impact
Digital technology can play a crucial role in supporting sustainable event concepts. Embrace digital alternatives such as virtual or hybrid events to reduce the carbon footprint associated with travel. Not every event needs to take place in person, some can be held digitally to limit travel.
Try to add virtual components to your conferences, allowing remote participants to join via video conferencing platforms and virtual collaboration tools. You can also use event apps for communicating with your attendees, generating engagement, and giving them access to event materials, reducing the need for printing. Use digital tools and apps for registration and ticketing to minimize paper waste and streamline the process.
Engaging Attendees in Sustainable Practices
Making a sustainable event concept come to life is all about teamwork. It's not just your staff that needs to be on board, it is also your attendees. Before the event, you need to establish a communication channel with them and explain how you are trying to have a conscious gathering. Present them with options so that they can also join the effort to minimize the impact of your event. Use your social media channels, but also your events' newsletter, as well as your event website or landing page to inform your attendees of your sustainable engagement.
You can give ideas to your audience on how they can help you stick with your objectives. For example, suggest sustainable transportation options such as carpooling or the use of public transport by providing information and incentives and setting up a space where attendees can connect before the event to plan ahead. You could also arrange designated bike racks and partner with local bike-sharing programs to encourage cycling to your event. Organize sustainability-focused workshops or activities where attendees can learn about and engage with sustainable practices.
Measuring and Communicating Sustainability Impact
Measuring the sustainability impact of events is essential for tracking progress and identifying areas for improvement. Collect data on waste diversion rates, energy consumption, water usage, and carbon emissions. Then, take the time to analyse this data to set sustainability goals and make informed decisions for future events. But number isn't the only thing that matters. Talk with your team, your partners and everyone involved in the realization of your event: make sure to ask them for feedback. Was it easy to inform the attendees about the procedure? Did they feel like the measure taken lessened the experience for your attendees? What could you have done differently?
Communicate the sustainability efforts and achievements to event attendees and stakeholders through your channels. Use social media platforms, event websites, and post-event reports to share the event's sustainability story. Highlighting these efforts not only showcases your commitment to sustainability but also inspires others in the event industry to embrace eco-friendly practices.
Conclusion
Sustainable event concepts are instrumental in reducing the environmental impact of conferences and gatherings while creating meaningful and eco-friendly experiences. By integrating sustainability into event strategies from the start, we can ensure that events become more environmentally friendly. From selecting sustainable venues and incorporating eco-friendly food options to minimizing waste, optimizing energy usage, engaging attendees, leveraging technology, and measuring sustainability impact, there are numerous ways to take sustainability into account when you're planning an event. By implementing these ideas and embracing conscious event planning, we can create a greener future for the event industry.
Remember, sustainability needs to be an integral part of your event concept, not an afterthought.
If you're looking for more resources about sustainability, have a look at our 71 Ways to reduce your event's impact guidebook. And if you need support in organizing your own sustainable event concept, check out concept workshop. Our team can help you!
Written by:
Clélia Morlot
PIRATEx Digital Marketing Manager