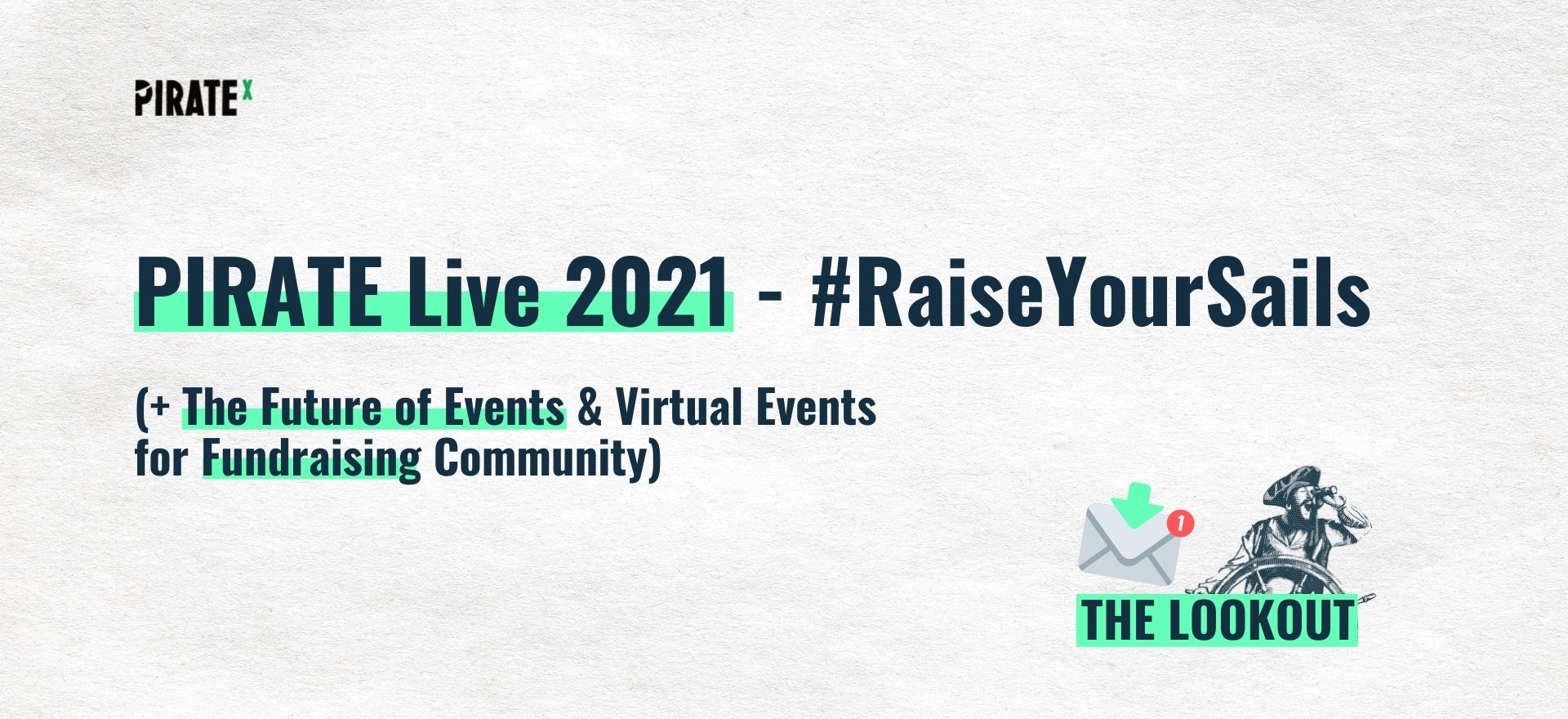 Our Own Online Event PIRATE Live Is Back!
It was around this time last year where we at PIRATE were getting ready to make a big decision.
In March, we had postponed PIRATE Summit, our flagship event, to September. But the progress of the pandemic indicated that holding the event in person then would likely not be possible.
We had to decide to cancel, go virtual or postpone again.
Instead, we pivoted.
Rather than hosting a virtual PIRATE Summit, we decided to create something new: PIRATE Live, an online experience that maximizes the use of technology to create a virtual environment that's meant to bring the PIRATE experience to thousands of people around the world.
Rather than trying to replicate our regular in-person event into something online, we recognized that we could lean into the online format, and build something special, and something particularly suited to digital: PIRATE Live.
The decision paid off and has continued to shape our approach when it comes to online events ever since. Online events can't replicate (or replace) physical events. Your concept must fit the format. So don't be afraid to run with it and build something new!
That's why I'm so excited to bring back PIRATE Live later this year and I'm inviting you to be a part of it. We've just launched the call for contribution, and this time, amongst other topics, we'll showcase some of the top voices on the future of events. Who's shaping the future of the industry, and what's your take? I'd love to hear what you think so please nominate someone (or yourself) and be a part of PIRATE Live 2021!
Be sure to check that out, as well as some more of my top reads from this week in events and the experience economy!
#EventTech:
Learn more about our theme for PIRATE Live 2021: #RaiseYourSails.
How to do it:
Don't Miss It:
That's it for this week! If you want to be kept up to date on the innovation of the event industry, sign up to The Lookout Newsletter!
The Lookout Newsletter #29
Written by:
Felix Josephi
PIRATEx Managing Director