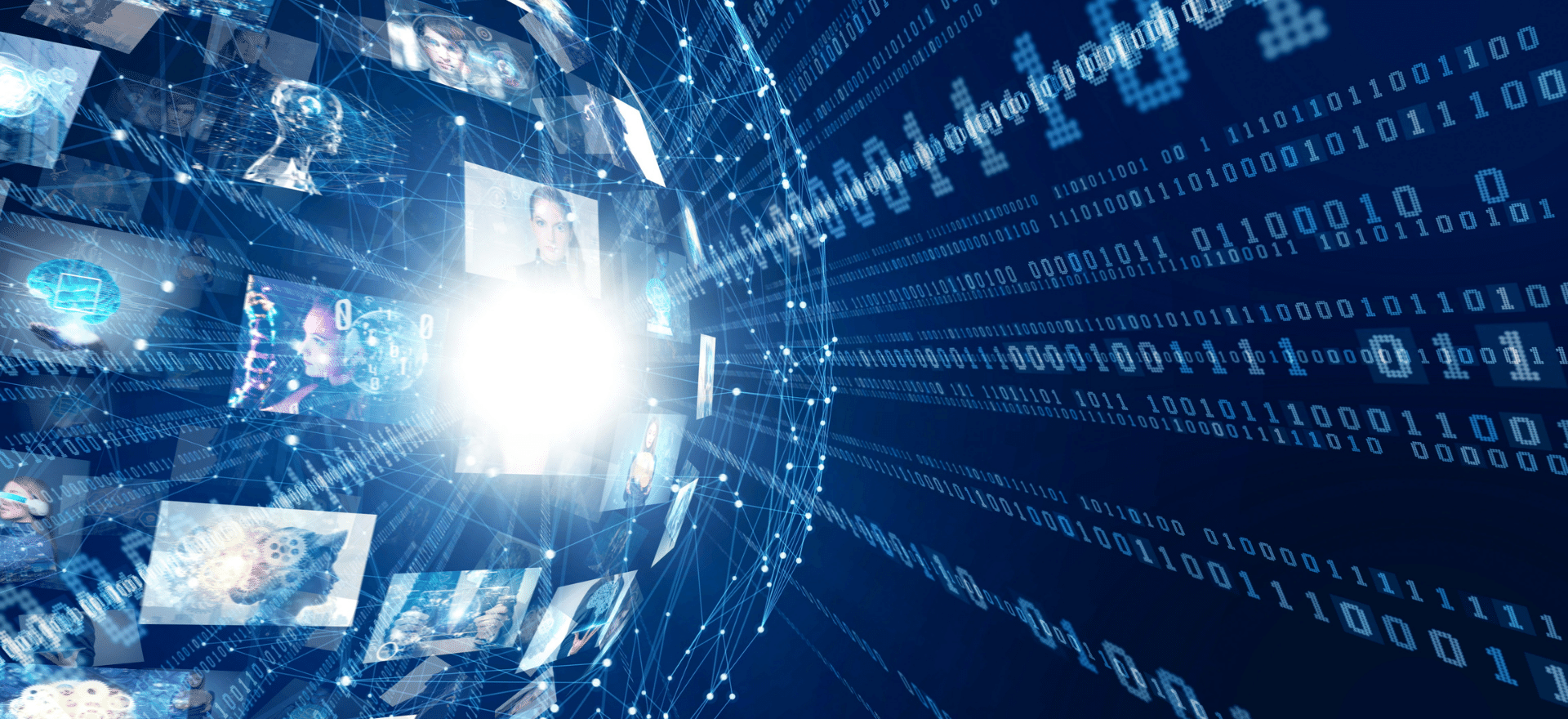 The Future of Digital: Is It Over?
The brightly colored boxes, popping stage lights and giant arena were instantly recognizable. It didn't take long when scrolling through my social media feed over the past days to come across posts from attendees showcasing their experience at the world's biggest tech event.
Web Summit has just welcomed 42,751 in person visitors to Lisbon this week, in a sold-out capacity event. The numbers are down from pre-pandemic times (to accommodate for social distancing) but the atmosphere appears to be buzzing. The Altice Arena? Packed to capacity. Also in full force? The Global Exhibitions Industry, meeting together in Rotterdam at the UFI Congress. 
So the question about the future of digital was posed to me this week in a conversation with Deutsche Messe's Daniela Stack and BizzTech's Dirk Schmidt for their show Bizztalk [catch the conversation here if you missed it!]. 
My response? Digital isn't done for. It's only really at the beginning. I'm not alone in my enthusiasm.
There's an incredible amount of excitement to get back to physical. But the pandemic has fundamentally changed how business is being done, and how events are used to connect and provide value to their audiences. Business had to go on during the pandemic, and it found ways to move forward despite the lack of meeting in-person. 
The events industry cannot be blind to those changes. Instead, there are many incredible opportunities for digital to be incorporated in events moving forward that are still underutilized. An effective marketplace solution, for example? In-event purchases? Painless navigation? "Smart" matchmaking that is actually smart? They're not here yet. But coming.
Organizers cannot lose momentum– or attendee's trust with poor virtual event production. There continues to be friction around completely online, and now increasingly, hybrid events to incorporate digital elements. Especially with hybrid, there's still a bit of learning to do. But in this unfinished space, there's so much more that can be done. Event professionals must continue to push their creative boundaries when it comes to maximizing the extent of digital rather than hedging that things will entirely go back to how they were. It's an entirely different world.
In addition, we cannot ignore how digital elements can shield events from some risks and uncertainty. In several calls I've been having lately, there's caution in the air when it comes to rising COVID case numbers. You might think, "this is not happening again". But they are valid concerns if you look beyond Europe. China, who was successfully hosting in-person exhibitions and fairs for much of 2021, is now starting to cancel large shows amid rising case numbers in many cities, including Beijing, Shanghai and Shenzhen. 
Given what we've been through since March 2020– we never can be too sure about what's coming next. But we can plan on an effective and creative digital event strategy that has innovation at its heart. We're just getting started!
ICYMI: The PIRATEx team is raffling off an event conception workshop (950€ value)! Submit your name and company for a chance to win here. Entries close November 19th. Good Luck! 
Here's the latest event industry news and updates:
The Events Industry:
Eventtech:
How to do it:
Don't Miss it:
Closing thoughts
That's all for this week's edition of The Lookout! 
In the meantime, let's stay connected if we're not already on Linkedin or follow the PIRATEx team on Twitter. If there's anything you would like to read about when it comes to online, or digital events, let me know! I'd love to hear your comments and suggestions.
If you know someone who might be interested in reading The Lookout, please share it with them! 
Until next Friday!
The Lookout Newsletter #48
Written by:
Felix Josephi
PIRATEx Managing Director